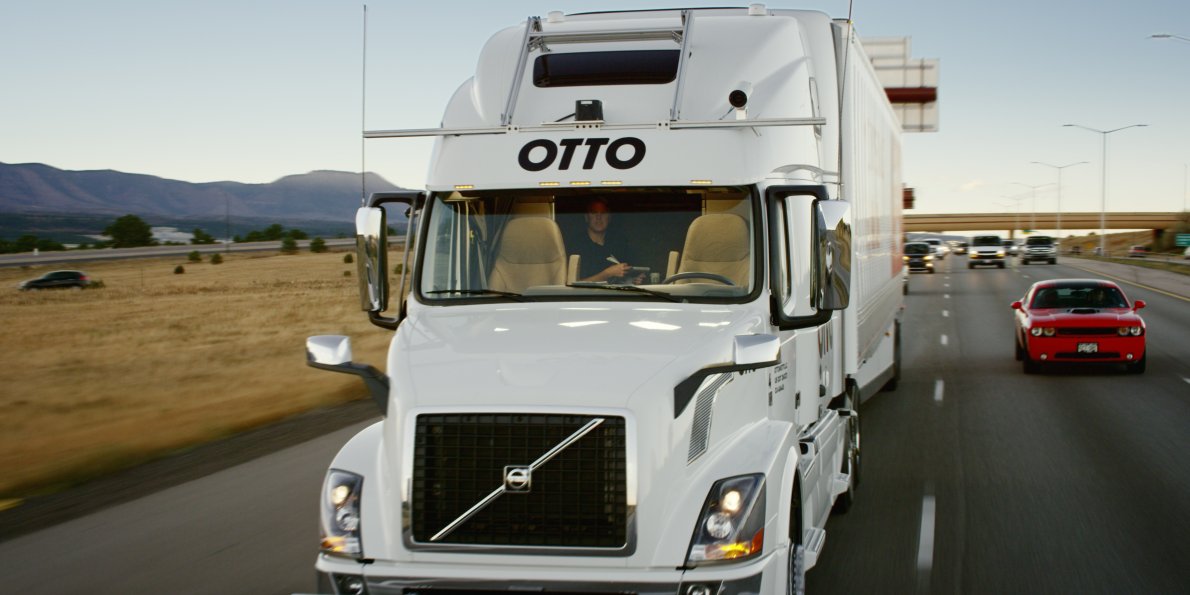 I think we're at the point where even someone mentioning the term 'autonomous' in the context of transportation instinctively induces physical convulsions, and in rare cases, actual vomiting in their audience. The reason for this is equally debilitating – any string of dependent and/or independent clauses that follow the word 'autonomous' are likely blasé predictions about the future in which the people spewing them like the plague give no actual insight into anything.
To me, the only thing interesting in a*******mous vehicles right now is who is actually going to make money off of them, how, and who's best positioned to win. The pundits will interrupt this question as they burst forth into a monologue about how 'ride sharing' and 'shared mobility' and 'intermodal transportation' will pioneer the future and 'no one will own a car' and 'everything will be within reach.' Alright, well let's just calm down.
Let's look at who cares the most about autonomous vehicles (read: who stands the most to gain from them?) Consumers like you and me? Nope. At the aggregate level, maybe, but at the individual level, single businesses stand to gain far more financially than individual people, and as such will be willing to pay much more for it and be inclined to purchase it earlier. It's businesses that produce physical stuff that needs transporting. And it's not just the businesses doing the actual transporting – any business with a cost base that includes some type of transportation and shipping will be affected.
So if businesses involved in physical shipping are probably the ones who most stand to gain, at least at first, from autonomous vehicle tech, then who's best positioned to capitalize on it? Let's take a short stroll through the on-road trucking industry, a fairly old-school market with a lot of legacy 'ways we've always done things'. Despite the stereotypic gruffness, the online load boards (where shippers match with truckers) and tracking technology of existing players is fairly advanced, making it slightly less vulnerable to new entrants.
However, enter Uber Freight, Convoy, and other well-funded startups with roots in tech, and for Uber, expertise in matching demand and supply better than anyone else. So if half of the equation is the robustness of software offerings dedicated to matching supply with demand, and the other half is actually creating autonomous trucks, then who would be able to do both?
At the moment, the only convincing answer is Uber Freight. Companies like Convoy are simply apps that are the 'Uber for trucking', while companies like Tesla and Nikola are focused on the hardware required for selling autonomous trucks more so than leveraging the trucks to drive additional new revenue streams.
In conclusion, a simple, non-cliche opinion about autonomous vehicles: mass adoption will start with trucks, and the firm best positioned to capitalize on both the evolving freight market and the hardware required to enable AVs is likely Uber Freight.